Why does your website
need SEO services?
If you have a website, you must search for professional SEO services in Hertfordshire in case you haven't gotten one already. Every business with a website needs the help of an expert SEO professional or a team to get the business to the next level online. Having a business website without an SEO consultant is the same as having a business outlet and never opening it.
CO-LAB is the one-stop shop for all your local SEO services. Our experts will craft a customised strategy for your website to help it rank.
Our SEO Services Include
On-Page SEO
Off-Page SEO
Technical SEO
Content Creation and Analysis
Keyword Strategy
Reporting
Technical Site Audit
Website Support
What are SEO services?
SEO means Search Engine Optimisation. SEO services are a collection of different services and strategies contributing to ranking your business on the search engines. You cannot just create a website and wait for traffic to come to it. Thousands of websites make an appearance on Google every day. Many of them might be your competitors. Why should Google rank your website above them? It will not. Then what should businesses do to get attention? Our experts have an answer to this question. Focused strategies can help you get the desired traffic only if you get a professional SEO agency like us onboard.
If you are wondering whether it is something you can manage while running your business, the answer is a BIG NO. Only trained professionals like our staff at CO-LAB are qualified enough to understand search engines' metrics and different parameters while taking proactive and reactive measures to get the desired results. A dedicated team is what you need, and we offer it. We have the best players in the industry who can help you achieve your business goals.
We analyse your website and define what you need. Our creative experts will explain what this is, discuss your goals, and how we will achieve them for you. We are an extension of your team so let us become a part of it today!
Why does your website need SEO services?
A product needs marketing, your business needs advertising, and similarly your website needs SEO services to stay afloat in the vast sea of businesses fighting each other to stay on the top. A well-thought through SEO strategy will bring traffic to the website, improve revenue and profit, and create a better brand image. You need SEO services and these are our reasons why you would benefit.
Save money
It might seem wrong that hiring an SEO consultant will save money but it is true. Businesses spend huge amounts on paid advertising without SEO, but SEO services focuses on organic traffic. They are affordable even if you hire top players like us.
Beat the competition
If you haven't hired an SEO consultant yet for your website, your website is floating there in the pool with lots of others and not achieving any results. With an optimised website you have the power to come out on top and beat your competitors. SEO doesn't care whether you are a small player or an industry giant; your competition is against all the industry players irrespective of their size. You can even beat the top giants and be on top which is only possible with SEO.
It makes the buyer's journey smooth
Most businesses lose their market share because they don't offer their customers what they need. SEO is the process of scrutinising the buyer's journey right from the start and monitoring every step, such as how they came across your website, how much time they spent, which page they gave up on, and if their overall experience was a good one. Focusing on all these aspects allows your SEO team to optimise those areas where you are losing traffic. It results in a smoother user experience in turn resulting in customer loyalty.
Higher conversions
Isn't that the reason for the entire SEO practice? To get conversions and increase sales. SEO focuses on helping generate organic traffic at a very low cost. Which means in the long run higher ROI for your business.
Increase your brand visibility
That's a basic focus of every SEO campaign that you are visible to more and more potential customers. Users are very impatient these days. They search your name, and if you are not visible easily, they will switch to another brand in a nanosecond that appears higher in Google. Thanks to SEO, your brand is pushed up the ladder, Google includes you in the top results.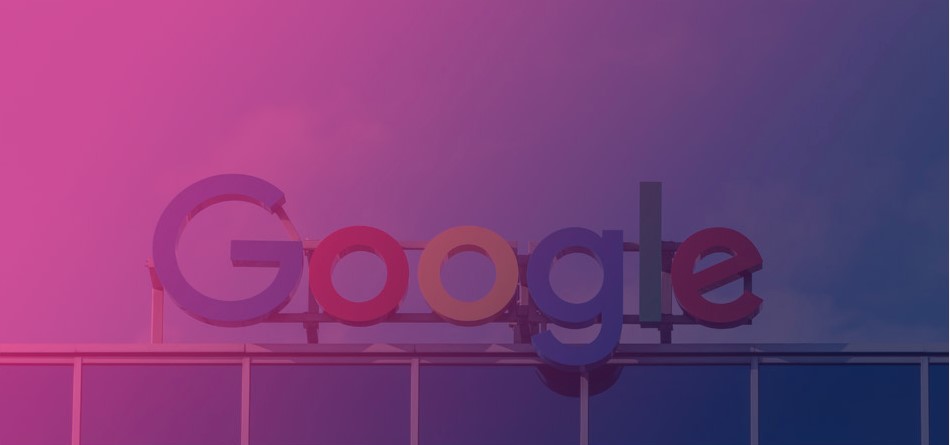 Targeted audience saves time and money
If you sell cars, there is no point in marketing it to people who can't drive, right? Based on your business, SEO experts craft a strategy and develop a target demographic who might be interested. Focused SEO campaigns save time and money by only focusing on the relevant audience. Having an SEO Consultant by your side ensures that you achieve your goals and benefit from your SEO campaign.
Why hire a professional SEO service provider?
You need to have an experienced SEO consultant focused on your business for several reasons.
Availability of the right tools
SEO campaigns require specialised tools, applications, and other resources to do the job efficiently. Our team at CO-LAB has the right tools and know how when it comes to resources.
We understand SEO algorithms
Google algorithms undergo frequent changes, and our SEO experts equip themselves with the latest knowledge to do their jobs without a hiccup. You can't learn about all of these changes yourself, so let our geniuses work on your website's SEO.
Transparent reporting
This is the foundation of successful SEO practice: you only report transparent facts and figures. We offer honesty and dedication right through a project.
Why Hire Us?
A successful SEO campaign requires knowledge of best industry practices, the right tools, and genius minds who can understand a business and then develop a plan that yields results. We boast having a workforce that knows how to bring you returns. We do our best to accomplish our goal, which is to offer the most coveted professional SEO services in Hertfordshire.
How we can help your business
Our Latest Work